LEARN. GROW. EXPLORE. DISCOVER. INNOVATE.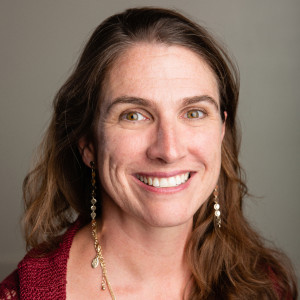 Sydney Cheek-O'Donnell, Interim ChairThe Department of Theatre consists of artists and scholars who provide academic training, engaged learning, and creative exploration for students who wish to pursue careers in theatre, related fields, or advanced graduate education. We are committed to the highest standards of excellence, embracing equity and diversity, and promoting personal wellness and responsibility.
We offer BFAs in Actor Training, Musical Theatre, Performing Arts Design, Stage Management, Theatre Teaching, and a BA in Theatre Studies. Our programs enable students to develop a comprehensive understanding of the discipline of theatre—its processes, its products, and its unique ability to capture with depth and passion the truths of human experience. Each of our areas of study combines a rigorous, exciting theatre core with specialized courses that provide the freedom and flexibility for each student to meet their personal goals.
Student Opportunities
Our academic programs are selective, rigorous, and filled with opportunities to help develop our students' craft. Our production schedule includes six mainstage productions (two musicals) each academic year. In addition, students and faculty produce various shows each year, including New Play Workshops, senior projects, and faculty-led projects. We hold workshops and visits by various renowned actors, directors, choreographers, designers, dramaturgs, producers, and playwrights. Due to our location minutes away from downtown Salt Lake City, our students are continuously working at local theatres including Pioneer Theatre Company, Salt Lake Acting Company, Plan-B Theatre Company, The Grand Theatre, Utah Opera, and other local theatre companies in our thriving theatre scene.
Why the U?
While academics rule the day, the experiences outside of class are a major part of life at the U. Around campus, extracurricular activities abound, with hundreds of clubs and student groups, ranging from the serious and studious (like the Park Debate Society) to the adrenaline-filled and heart-pumping (see Freeskier Society), with nearly everything in between.
Whether it's the annual fall or spring campus concerts (Redfest and Grand Kerfuffle, respectively), one of the many Crimson Nights held at the Union throughout the year, powder days in the Wasatch Mountains, weekend road trips to Utah's red rock wonderlands, or screaming silly in the MUSS, once classes let out, our students are just getting started!